FROM 1859…
Founded in 1859 by the journeyman cooper Jean-Edouard Dupard, Domaine Jean Chartron has seen five generations succeed one another, all of whom have been very involved in the development and prosperity of the Domaine as well as the commune of Puligny-Montrachet and the Burgundy vineyards.
His daughter, Eugénie Dupard, married Jean-Edmond Chartron. It was she who brought the vines as a dowry for her marriage. This is how the Dupard and Chartron alliance was formed, engraved in the stones of the doors of the vineyards.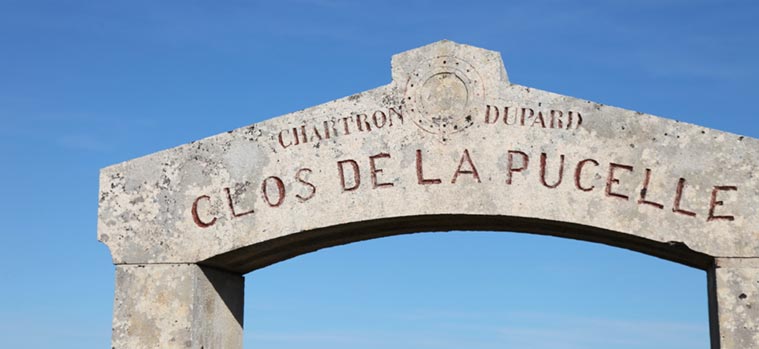 PULIGNY MONTRACHET
AND THE CHARTRON FAMILY
In 1873, while he was mayor of Puligny, Jean-Edouard Dupard had the municipal council pass a resolution authorising the commune to add the name of its most prestigious wine, Montrachet, to that of Puligny.
Since then, the history of the family has been closely linked to that of Burgundy and, more specifically, to that of Puligny-Montrachet.
In turn, Jean-Edouard, Jean Edmond, Jean-Georges and Jean-René Chartron were mayors.
Jean-Michel continues his involvement in the life of the village through diverse associations
All the men and women who have embodied the Domaine have left their mark on the landscape of Puligny-Montrachet.